Sign Up to Receive the Administrator Newsletter
ACT has acquired The National Research Center for College and University Admissions™ (NRCCUA®), an educational data science and research organization.
NRCCUA links colleges and universities to the nation's largest college and career planning program for students seeking post-secondary guidance. More than 1,800 four-year non-profit colleges and universities are NRCCUA members.
Serving K-12 schools, students, parents, and educators with a free college and career program called myOptions™, which is the nation's largest college planning program, NRCCUA is currently reaching 6 million students. In addition, the company's Encoura™ platform provides colleges and universities with advanced, data-driven enrollment management and research offerings.
The acquisition of NRCCUA will advance the efforts of ACT to promote equity in education, providing the organization with immediate opportunities to make a meaningful impact on underserved K-12 students through expanding market reach and access to free, comprehensive career and college planning tools and resources.
During the 2018-2019 school year, Kansas juniors will be able to take the ACT® test and ACT® WorkKeys® assessments for free. The Kansas Department of education is recommending that all juniors—as well as those seniors who didn't have an opportunity to take the assessments during the 2017-2018 school year—take both assessments.
Participation in ACT District testing benefits students a number of ways:
Provides them with free college-reportable ACT scores that they can use to apply to colleges and for financial aid and scholarships.
Provides them with personalized information to explore college and career options based on their individual strengths and interests.
Encourages them to consider the option of attending college, particularly for students who may not have seriously considered this option previously.

Registration for Spring ACT District testing is now open.
WorkKeys is a system of assessments and curriculum that build and measure essential workplace skills that can affect job performance and increase opportunities for career changes and advancement. By completing the assessments, students can earn the National Career Readiness Certificate® (NCRC®) which provides students with verification of their workplace skills and can be used to earn college credit.
Schools and districts can provide WorkKeys to students at any time during the school year.
Learn from ACT Experts Who've Been in Your Shoes
Before joining ACT, many of our employees established careers in K12 education, postsecondary education, and workforce development. We asked them to share their experiences and insights from having been both an ACT customer and ACT employee.

Look for these videos throughout the year.

Customer Engagement Manager, Bryan Williams discusses the question,
"What is the silver bullet in preparing students?"
Create Your Own College and Career Readiness Day
Spring 2019 Assessment Registration is Open
By dedicating a day to college and career readiness, schools can set a higher standard to increase student success. Three years ago, Affton High School in St. Louis, Missouri did just that.
Their assessment plan is simple:
Seniors
Celebrate completion of ACT testing.

Tell us if you're doing a readiness day for your students!
Don't Miss the Opportunity to Provide Your Own College and Career Readiness Day for Students
Now's the time to register or renew for spring assessment administrations.
Upcoming registration deadlines:
ACT Early Spring 2019 District Testing: November 30, 2018
ACT Late Spring 2019 District Testing: January 18, 2019
ACT Aspire Summative 2019 Spring Testing: January 31, 2019
PreACT: Always available
ACT Tessera: Always available
The testing window for ACT Aspire Summative 2019 Spring Testing now aligns with the ACT Late Spring 2019 District Testing window allowing schools/districts the opportunity to establish your own College and Career Readiness Day and test multiple grades on the same day.
Webinar Encore: The NEW ACT/SAT Concordance Tables
What You Need to Know
September 18, 2018 | 1:00-2:00 PM CT
Join experts from ACT and College Board as they introduce the new 2018 ACT/SAT concordance tables and answer any questions you might have.
October 27 National ACT Test
Registration: September 28
Late Registration: October 14
2018 NACAC National Conference
September 27–29, 2018 | Salt Lake City, UT
Make plans to attend this annual gathering of over 7,500 counseling and admission professionals—network, learn the latest admission news and research in cutting-edge education sessions, and hear from inspiring speakers.

ACT Certified Educator
ACT is offering a new innovative credentialing program, ACT® Certified Educator™, to recognize individuals who meet certification requirements to tutor students preparing to take the ACT test. If you're interested in registering or receiving future updates on subject training sessions, please complete the form on the website.

Training includes the recommended ACT Basics course as well as the specialized ACT test subject areas: English, math, science, and reading. Those who fulfill the requirements will receive a digital credential proving their status as an ACT Certified Educator, and will be listed as an ACT Certified Educator on the Certified Educator Directory of the ACT website (coming soon). All candidates for certification must register to attend ACT Certified Educator Courses at an ACT-approved training site.

With ACT Certified Educator, teachers and counselors:
Learn teaching strategies to ensure more students are prepared for college and career
Establish specific ACT knowledge regarding accommodations, fee waivers, and other resources
Provide tailored counseling regarding college and career based on student Score Report and Interest Inventory
ACT Certified Educator is the only certification tied to the research of the ACT College and Career Readiness Standards.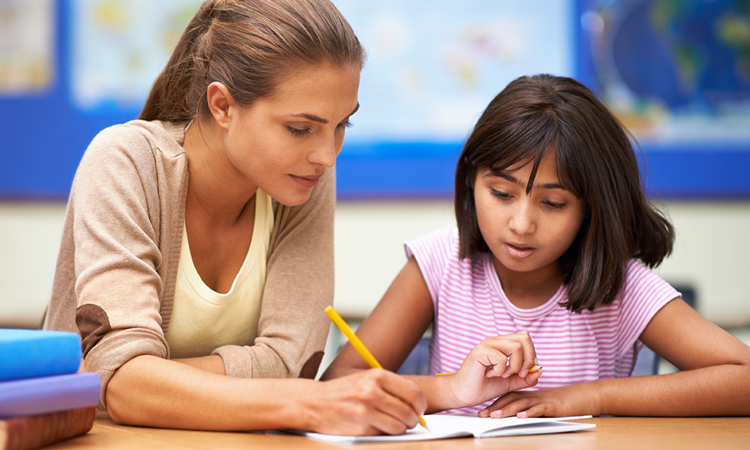 Further Evidence That Skills Lead to Higher Incomes
Many believe that people with greater knowledge and skills have better opportunities to earn more money.
New ACT research supports this notion.
ACT worked with one of the nation's largest consumer credit reporting agencies to obtain income records from 2011 through 2016 for 50,000 individuals who took ACT® WorkKeys®—a system of assessments that measures essential workplace skills. By performing well on WorkKeys, examinees can earn the ACT® WorkKeys® National Career Readiness Certificate® (NCRC®), which is a nationally-recognized credential that can help people secure employment and higher incomes. Based on study results, workers who earned higher NCRC levels in 2011 tended to earn higher incomes and increase their incomes more in the five years after testing.

Specifically, the groups with Silver, Gold, or Platinum NCRCs increased their median incomes within two years of taking WorkKeys, and this was true for high school and adult examinees. Moreover, income increases for NCRC earners outpaced national trends by a wide margin. In all, these findings are consistent with the claim that performing well on WorkKeys and earning higher NCRCs levels can help people secure higher incomes in the short- and long-term.

Your school can administer WorkKeys Assessments to students, provide test prep for WorkKeys Assessments, and help students match their interests to job skills profiles.
ACT Academy - A Free Instructional Tool for Educators
In March 2018, ACT launched the student experience of ACT® Academy™, a free online learning tool and test practice program designed to help students get the best score possible on the ACT test, and well on their way to college and career success. Now ACT has launched the teacher, parent, and administrator experience. The expansion of ACT® Academy™ means this robust resource transitions beyond being the interactive ACT test prep it launched as into a supplemental blended learning resource that all K-12 teachers can implement 500,000 free resources into their classrooms free of cost. Based on in app diagnostics or ACT Test results, standards aligned content is easily personalized to individual student needs in support of learning objectives.

With just one click teachers are able to provide students with:
Interactive simulations
Full-length practice tests
Educational games
Video lessons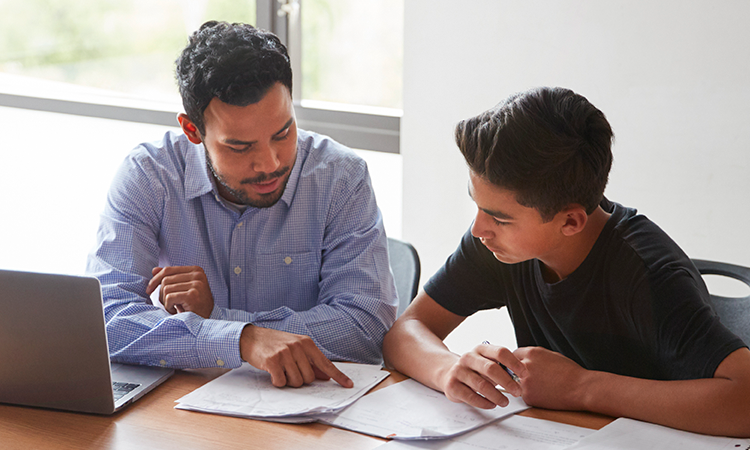 ACT CollegeReady – Ensure Credit Bearing Courses in Year One
Support your underperforming seniors with ACT® CollegeReady™. While it was designed with colleges in mind, you can use ACT CollegeReady to help students transition to college and potentially avoid costly and time-consuming developmental education. Accurately target students who will likely have difficulty in college based on their ACT scores (either from District testing or National testing).

Here's how it works:
Assessment—Students take an initial knowledge inventory through the platform that tells them, and your school, if they are ready for college-level math and English.
Placement—Learners who receive a high score can be placed into college-level coursework. For high schools, this could mean dual-enrollment courses.
Development—Those who need to improve their readiness use CollegeReady to help them achieve that goal prior to college registration by utilizing the personalized learning path CollegeReady creates for them.
Reporting—Receive actionable data with real-time information on student progress.
Continued Improvement—CollegeReady can continue to support students' skill improvement throughout college.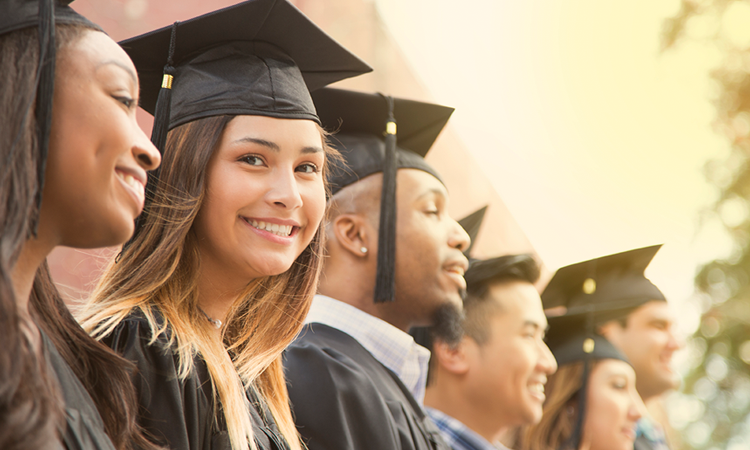 ACT Tessera 2.0 – Assess and Improve Social and Emotional Skills
The next generation solution for comprehensive, reliable Social and Emotional skill assessment, ACT® Tessera®, has been updated for the 2018-2019 school year.

New and updated reports
Digital Teacher Playbook including all constructs
Engage transition to Tessera 2.0, including school climate and custom school items
Constructs reduced from 6 to 5, bringing together Responsibility/Grit
Shorter assessment and reduction of situational judgement test items
Tessera is an all-in-one, multifaceted solution that gives students, parents, teachers, and schools a comprehensive view of Social and Emotional Learning skills. Social and Emotional Learning (SEL) has never been more important. Understand the state of SEL in your school with school-level aggregate reports and school climate measurement, reinforcing that students who go to schools in positive school environments have lower absenteeism.