Preparing Students for the Next Step

Preparing Students Early: Academic Intervention
Research shows that providing intervention at earlier grade levels is more successful in getting students on track than at later grade levels. The sooner you can measure students' strengths, weaknesses, and personal interests, the better you can be at putting them on the pathway to success.
Factors of successful intervention are:
Intentional
Targeted toward a specific area of need (e.g., subject domains, standards)



Defined
and indicate when to intervene


Measurable
Provide a mechanism by which you and the student can monitor their progress


Intervention should always happen sooner than later, because when students are on track academically—and socially/emotionally—you can devote more time to helping them plan for the future, rather than remediating.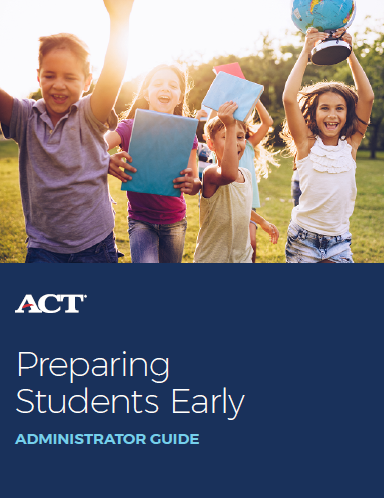 In this eBook, you'll learn best practices for early student preparation, along with some ACT solutions that other schools have had success with between grades 3 and 10.