March 2019
$40K scholarship, SEL insights, and more!
Upcoming Dates
This Month
Sign Up to Receive the Counselor Newsletter
Ask the Expert: How Can Schools Use ACT Data?
Are you getting all the actionable information possible from student-generated ACT data? Score reports and other powerful indicators provided by ACT can help you increase your institution's effectiveness in preparing students for success after graduation.
Erin Nelson, director of organizational strategy at ACT, weighs in on three key components to gain insights from ACT reporting in the video below.

The Reach Higher initiative is celebrating College Signing Day! May 1 is the deadline by which many high school seniors tell colleges where they plan to attend in the fall. We are thrilled to invite schools and communities to join us by hosting celebrations for all students who commit to continue their education after high school.
Join a webinar on Tuesday, March 12, to learn how to host and support a College Signing Day in your school or community. The webinar is presented by the American College Application Campaign and Reach Higher and will be presented by Stephanie Owens, director of programs at Reach Higher.

This 30-minute webinar will help you connect your curriculum and content standards to the ACT College and Career Readiness Standards. Understanding these connections is key to monitoring and understanding your students' progress, and to deciding on next steps to help students succeed.
Date: Thursday, March 7
Start time: Noon CT
In January, ACT gave educators the opportunity to receive free ACT Tessera® assessments and share feedback regarding the social and emotional learning assessment's use among their students. "The view from inside schools is clear," writes Jonathan Martin, director of K-12 consulting services at ACT, in a post on the ACT leadership blog. "Social and emotional learning isn't an option, it's a must-have."
More than 400 schools applied to participate in ACT's SEL Journey program "with impassioned urgency," Martin writes. "This sample set of hundreds of educators—principals and counselors, mostly—provides a powerful window into the thoughts and concerns of those working closest with our young people."
In his blog, Martin summarizes five themes that emerged among schools that participated in the SEL program, including the importance of improving student engagement, how building interpersonal relationships affects school security, and the schools' plans to build SEL-centric programs in the future.

Did you know ACT offers test fee waivers to students in need, or that students are also eligible to receive free test prep tools to help prepare for test day? The ACT My Success campaign offers convenient tools to help you spread the word to students about their eligibility.
Students who are eligible for the fee waiver must be enrolled as a junior or senior in high school, must test in the United States or US territories, and must meet an indicator of economic need. Fee waiver recipients also receive free access to paid test prep tools such as ACT Online Prep and ACT Rapid Review, along with free additional score reports and college application fee waivers.
My Success includes social media images, email templates, and other messaging for you to share with students and parents through your social and communication channels.
You can help students stay on top of ACT test registration deadlines—and get other helpful tips—by signing up for text or email notifications from ACT. Students, parents, and educators can participate to receive friendly reminders, news, and other helpful information to help prepare for college and career.

The ACT College and Career Readiness Champions campaign honors individuals in education and workforce development who support and personify ACT's mission. Counselors, in particular, are charged with helping students find success with minimal support or resources.
In this video, Mike DiNicola, ACT district manager and a former school counselor himself, offers gratitude to counselors for their hard work and calls for these everyday champions to get the recognition they deserve. "We know it's often a challenging and sometimes thankless job, but we see you and we appreciate your hard work to help your students find their pathway to success," NiDicola says.

Send this email communication and post this social media image for your seniors: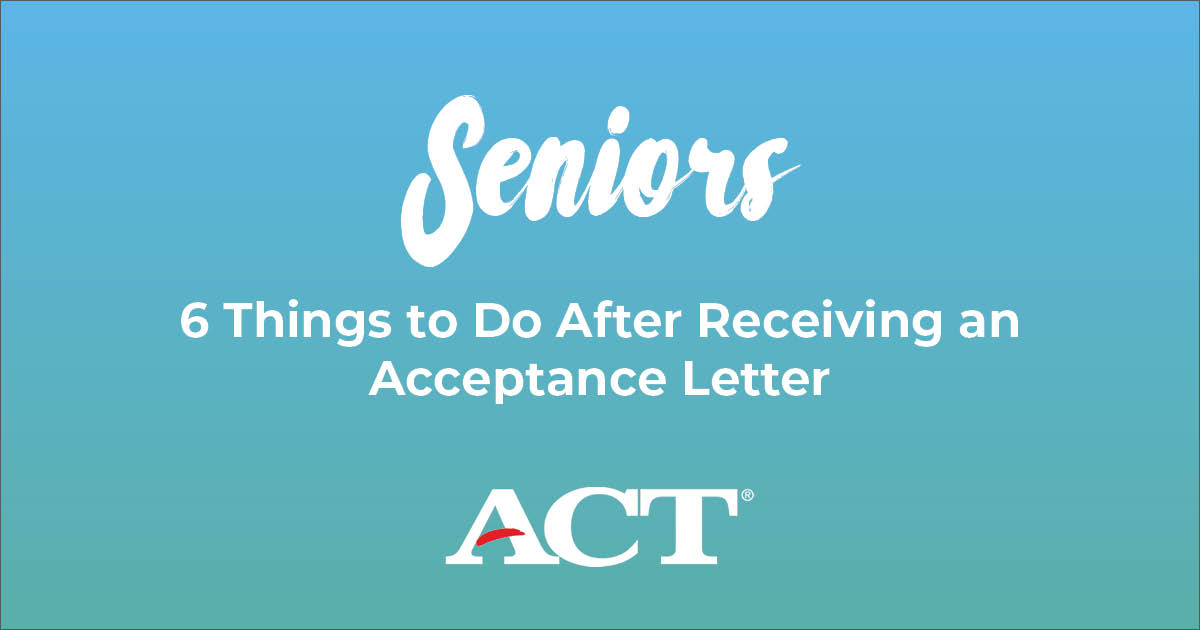 Juniors
Planning a college visit? Know what you should do before, during, and after so you can master your campus tours!
Send this email communication and post this social media image for your juniors: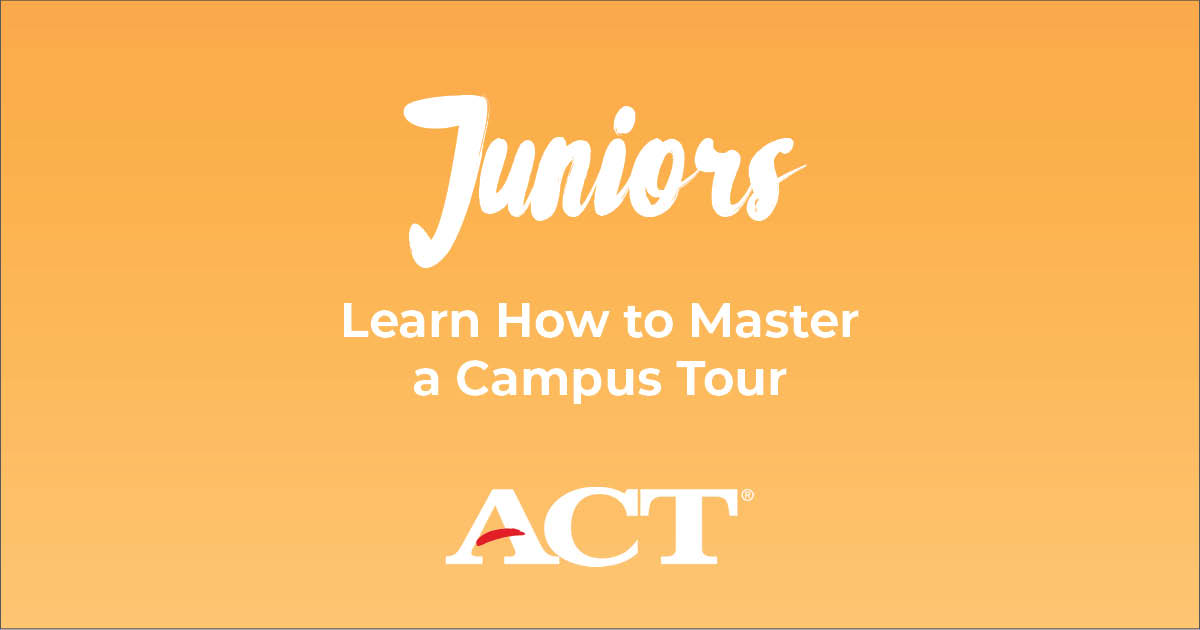 Sophomores
Students who take the core curriculum, on average, get higher scores on the ACT than those who don't. Are you taking the recommended courses?
Send this email communication and post this social media image for your sophomores: