ACT Tessera Workforce
The workforce solution for comprehensive and reliable Essential Skills assessment.
Measure What Matters and Improve Your Workplace
ACT® Tessera Workforce® is the preeminent solution to improve your company's competitive advantage and increase employee performance. Tessera Workforce leverages a unique combination of item types built on decades of extensive personality research and linked to the Big Five traits and HEXACO framework to measure essential skills—commonly known as soft skills.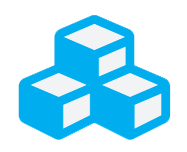 Beyond Self-Reporting
Our advanced methodology yields more reliable, valid results than traditional self-reporting.

Simple to Deploy
Our online assessment tool is easy for employers to administer and requires no special or time-consuming preparation.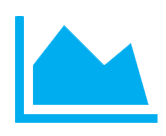 Actionable Feedback
Our reports are user friendly and the included Playbook recommends resources and strategies to develop essential skills.
Essential Skills and Why They're Important
Essential skills are commonly known as soft skills for the workplace. These include skills like critical thinking, determination, teamwork, and decision making. Based on extensive research, when individuals increase their essential skills, they improve their:
Work Readiness
Work Attitudes
Career Success
Job Satisfaction
Job Performance
Stay updated on the latest Workforce trends by signing up for the ACT Workforce newsletter.

Exceptional Essential Skills Are No Longer Optional
Critical thinking, determination, teamwork, and decision-making—they're all known as essential skills. The best companies not only measure these skills, but find ways to strengthen them across their enterprise.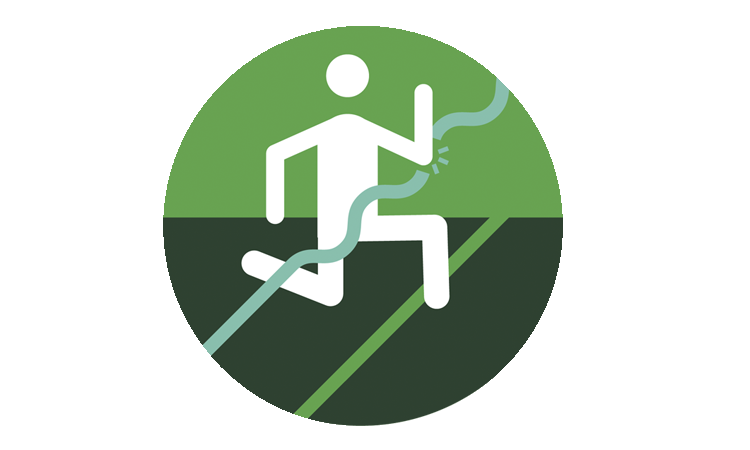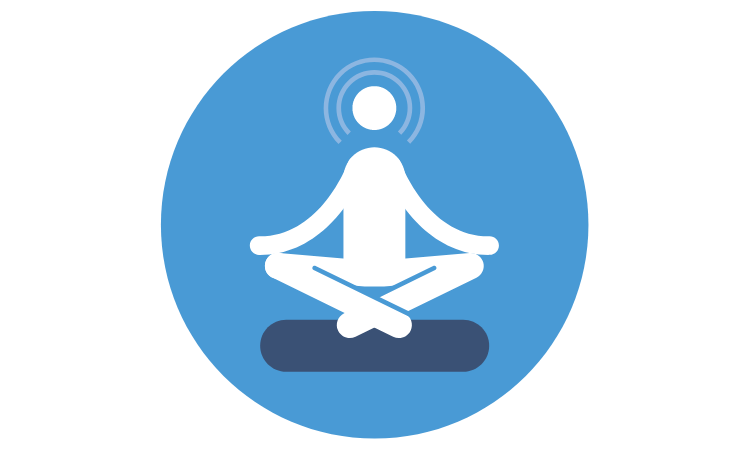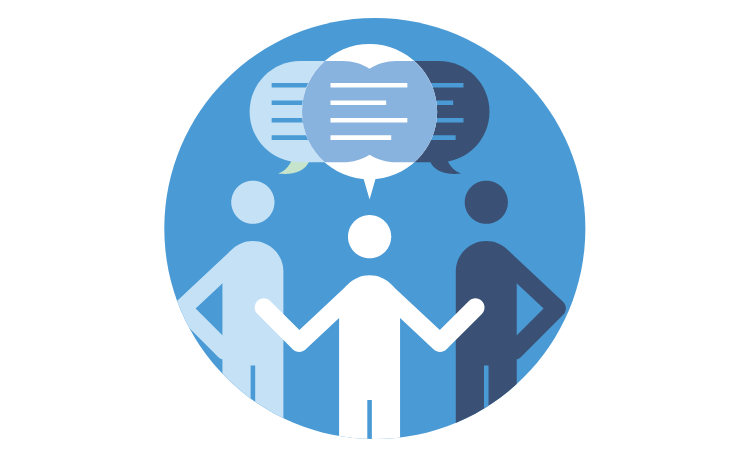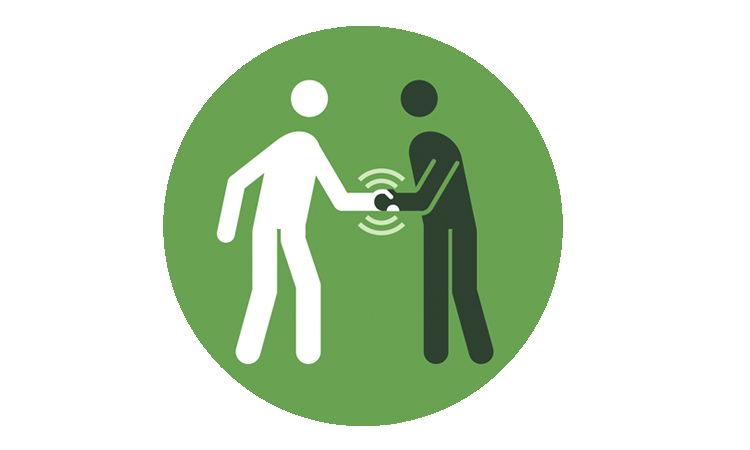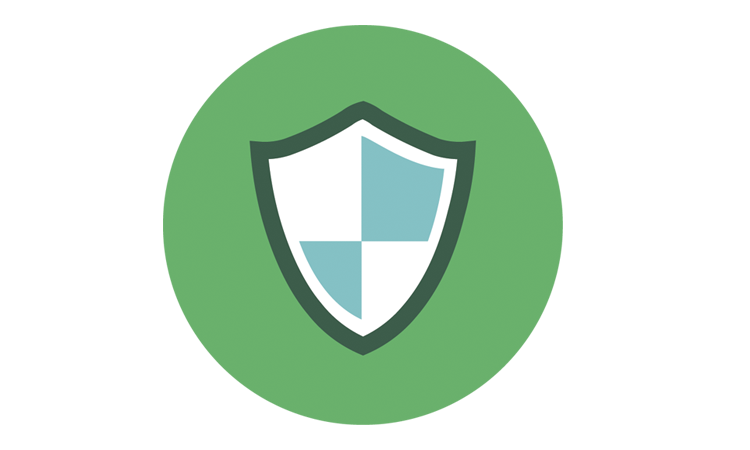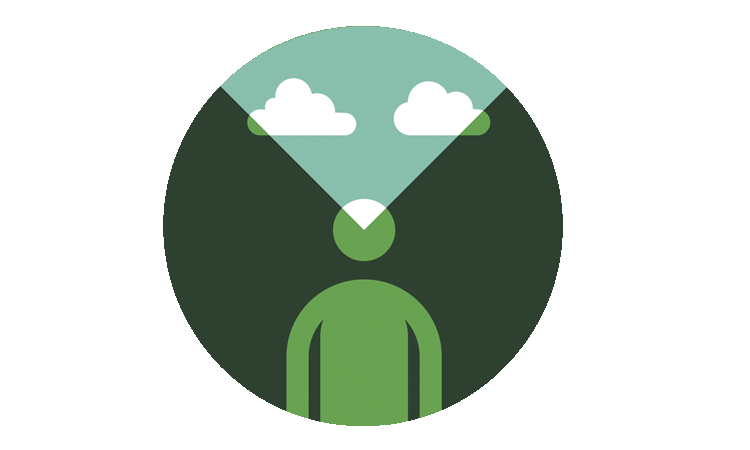 Backed by the HEXACO Personality Framework
Your employees need more than encouragement to build essential skills. They need a program with impact. ACT Tessera Workforce is informed by the HEXACO personality framework.

The HEXACO personality framework was developed after several years of research investigating its structure. HEXACO skills are malleable—they aren't fixed, but designed to be strengthened and honed.

| Tessera Workforce Skills | HEXACO Factors |
| --- | --- |
| Integrity translates to: | Honesty/Humility |
| Resilience translates to: | Emotional Stability |
| Leadership translates to: | Extraversion |
| Collaboration translates to: | Agreeableness |
| Work Ethic translates to: | Conscientiousness |
| Creativity translates to: | Openness |
How it Works
ACT Tessera Workforce integrates a multimodal approach to assessment.
We go beyond traditional self-reporting, yielding more reliable, valid results by integrating three different methodologies: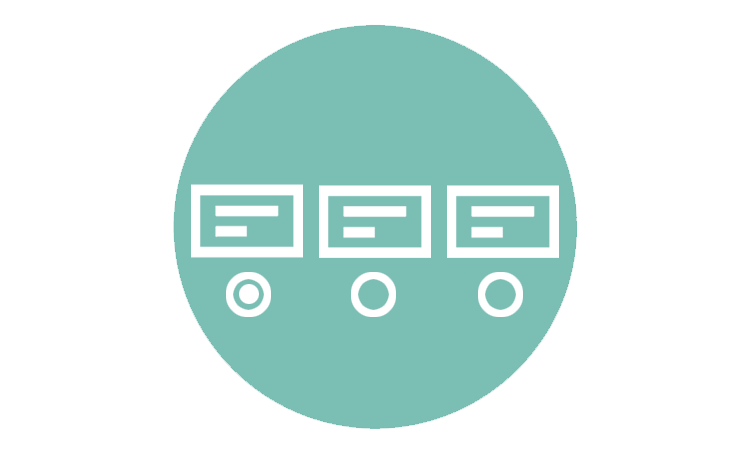 Self-Report Rating
Users rate the extent to which they agree with several statements.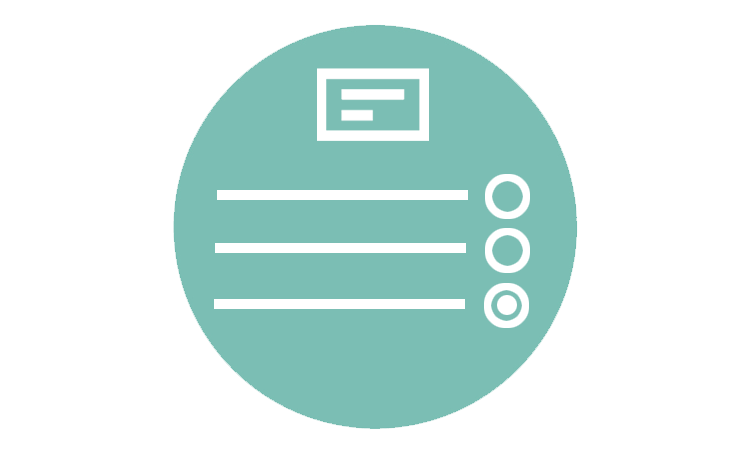 Situational Judgment
Users are presented with scenarios and five possible responses to each.

Forced-Choice Items
Users select statements that are "most like them" and "least like them."

The Playbook Completes the Picture
The ACT Tessera Workforce Playbook includes a detailed score report, plus strategies and activities to help employees improve upon skills in each domain.
Each activity:
Takes no longer than 40 minutes to complete
Includes information on why each essential skill is important
Provides opportunities for employees to practice building the skill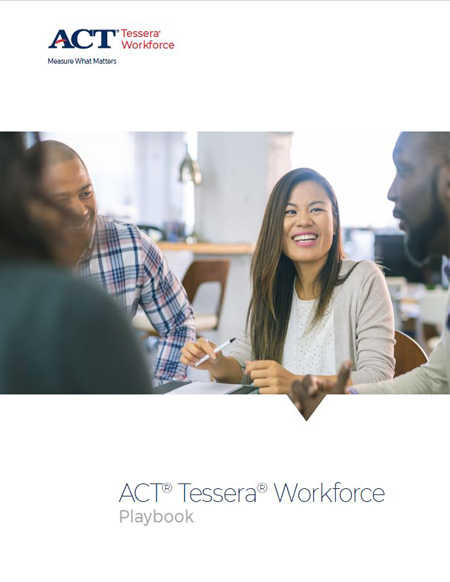 Elevate Your Organization's Skillset for the Future—Today
Realize the power of ACT's latest workforce solution.