Global Assessment Certificate Program
(GAC)
ACT International Solutions
An internationally recognized university preparation program for students who do not have English as their first language.

Global Acceptance
The GAC is a university preparation program that provides students with the academic knowledge, independent learning skills, English language skills and confidence to enter and successfully complete a bachelor's degree at university.
If you want to study overseas, successful completion of the GAC gives entry into one of many GAC Pathway Universities in Australia, Canada, Indonesia, Malaysia, Mexico, Singapore, Thailand, the United Kingdom, the United States of America and Vietnam.

Global Recognition
In addition to the GAC, all students have the opportunity to prepare for and take the ACT® test, a multiple-choice college entry test that covers English, mathematics, reading, and science. An optional writing test is also available. This test is recognized by all universities in the USA and many universities elsewhere. The GAC is the only international university preparation program that includes the ACT.
This means that when you apply to university, in addition to your high school diploma, you will have a GAC Grade Point Average (GPA), an ACT score, and either a TOEFL or IELTS score.

Credits and Scholarships
Most of the 50+ Pathway Universities in the United States offer GAC graduates up to one year of credit. This allows students to complete theiruniversity studies faster, saving you a significant amount in tuition fees and living expenses.
Scholarships and bursaries are offered by a number of GAC Pathway Universities. These scholarships reward students for their academic excellence before and during your university studies.
For further information about Pathway Universities including their entry requirements and how to choose a suitable Pathway University, go to Find a Pathway University.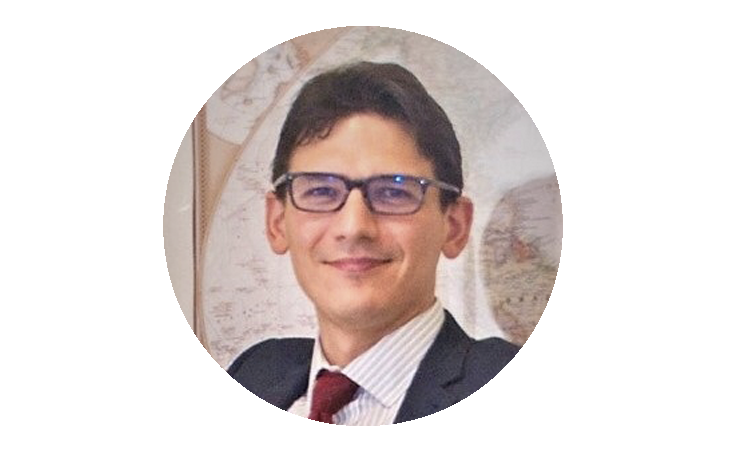 Daniel Grover
Vice Principal
International Education USA
Shanghai, China
"The GAC curriculum prepares and challenges our Chinese high school students. Most importantly, unlike A-level, A.P., and I.B. courses, GAC modules present university and communicative competency skills as differentiated content. This allows both high achievement learners and struggling students to benefit. For example, when working on thesis papers, strong students can focus on rhetorical strategies while others develop clear organization and thesis statements.
Second, modules effectively promote language proficiency in a variety of contexts. Class activities and assessment reflect everything from conflicts with roommates and professors to planning and presenting formal seminars. GAC graduates begin their university studies abroad prepared for most social situations and nearly all academic assignments. In example, one of my favorite memories is of a previous student named Joan, who proudly told me that she regularly outscored her American classmates during class presentations. She smiled and said despite her accent, her research, public speaking, and presentation skills were more practiced and polished.
From a teacher and academic management perspective, GAC texts and assessments also provide welcome structure for courses. Texts have lessons, coursework, projects, and homework integrated into well-defined units. As a result, students can use the book to review lessons and prepare for assessments. New teachers can use the structure as a guide for developing their own lesson planning skills.
And finally, the ACT China team provides excellent support. Unlike other academic teams, the Regional Account Directors from the ACT China office are available to train new teachers, discuss ways to adapt course content, and ensure grading is consistent between schools. We see them every few months, and many of our staff know the GAC team by first name."
Sign Up for the GAC Newsletter!
The quarterly GAC Newsletter will keep you informed with news, events, and helpful information specifically for GAC test centers, Pathway Universities, students, parents, and educators. Sign up to receive the newsletter in your inbox!