ACT College and Career Readiness Workshops 2021
Charting a Course to Student Success
Congratulations!
You've spent the last year guiding your students down uncharted paths and keeping them on a course to succeed. ACT® celebrates your efforts—and we want to help by acting as a compass for continuing your students' journeys toward college and career readiness!
It takes teamwork to guide your students into the college and career planning cycle.
Now more than ever:
Students need support to address learning loss and identify and close learning gaps
Measuring and benchmarking student progress matters
Students need educators to guide them on their learning journey
We must recommit to equity in learning
The key to navigating these challenges is having the right data.

ACT wants to team up with you to attain and use our data and insights to intervene for maximum impact.
Find out how this fall!

During 2021 ACT College and Career Readiness Workshops, we'll cover how ACT can help you:
Overcome learning gaps that occurred during interrupted learning
Understand how ACT's holistic solutions align with federal education funding
Introduce and embed social and emotional learning to your curriculum
Identify professional development options for educators
Acquire tools to help you visualize and use college readiness data
Prepare students with key foundational job skills
And much more!
Workshops start in August and will include some state- and product-specific events to help you fully understand how ACT can support you and your students.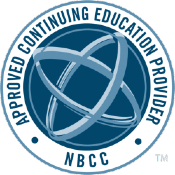 Earn Continuing Education Credits
ACT has been approved by NBCC as an Approved Continuing Education Provider, ACEP No. 5121. Programs that do not qualify for NBCC credit are clearly identified. ACT is solely responsible for all aspects of the programs.
For questions about accessibility or to request an accommodation pursuant to the Americans with Disabilities Act (ADA), please contact Amy Putty at 916.337.2928 or amy.putty@act.org two weeks prior to the event start date. NOTE: ACT may be able to make arrangements without two weeks advance notice.