Mosaic by ACT
Evidence-Based, Results-Driven Social and Emotional Learning (SEL) Curriculum
Exciting news: Mawi Learning is now Mosaic by ACT!
The same SEL platform your students love––now part of a comprehensive learning solution with everything students need to continue to grow. And everything teachers need to support them.

What should you expect with this change?
ACT is really excited about this evolution for Mawi Learning. As with any change, there might be questions that come up, or little bumps in the road. You'll still see language about Mawi Learning here as we make this transition. But soon, our site and platform will feature the Mosaic by ACT name and logo. Feel free to reach out with comments or feedback. We're making these changes to serve you, so we want to hear what you think!
Drive Academic Growth, Student Well-being and Professional Development with Proven K-12 SEL Tools
Rooted in SEL Research
Committed to conducting ongoing SEL research by partnering with school districts and external experts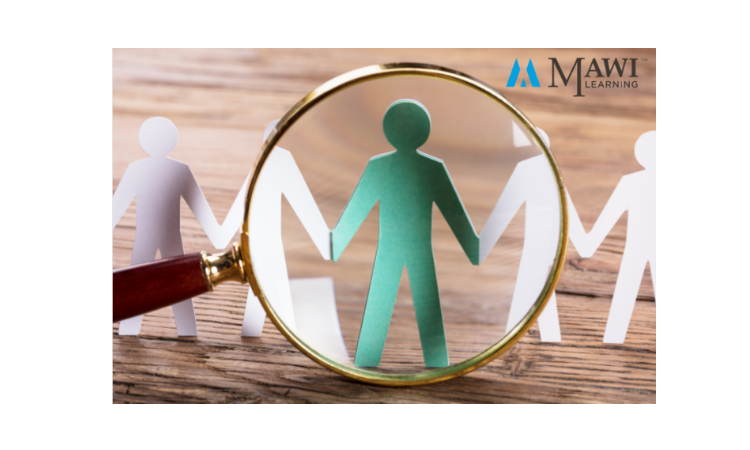 Boosting students' SEL skills on a virtual platform
How McPherson Middle School in McPherson, KS used blended and online SEL assessment and curriculum to maximize students skill growth both in-classroom and in-home through pandemic distance learning.

Building Relationships and Supporting Students on a Digital Platform
How Pinellas Virtual School in Florida (part of Florida Virtual School®) uses online based SEL curriculum to foster student relationships in a virtual school setting.

See How Madison Elementary Encourages Students with SEL
Turbo is the animating force that brings ACT | Mawi Learning's curriculum tools to life. Turbo represents the power of taking action to reach personal or academic goals. Hitting the Turbo Button is like accessing a "power up" in a real life, empowering us to grow and succeed.

How Mawi Helps ELL Students Thrive
Our founder, Mawi Asgedom, understands first-hand how challenging it can be to adapt to a new culture, language and school environment. ACT | Mawi Learning's SEL for ELL curriculum offers powerful SEL tools that students apply daily as they increase their language skills.
Ignite Student Growth Across 5 Key SEL Competencies
ACT | Mawi Learning's SEL framework builds upon five core SEL competencies that drive positive gains in academic success and student well-being: Turbo, Relationships, Mindset, Skill and Voice.

5 SEL Competencies


Turbo
Students who hit their Turbo Button activate their inner sense of agency. This empowers students to make strides towards healthy goals — both academic and personal.

Relationships
Students with strong relationships build a network of peers, adults, and mentors. They know they belong and have a strong support team.

Mindset
Students with growth mindsets know they can improve their skills and abilities with effort. They seek out new challenges and pursue them with confidence.

Skill
Students with strong skills have the strategies, habits and tools to learn and succeed. They know how to handle personal and academic stress — and make choices that keep them healthy, strong, and productive.

Voice
Students with strong voices know that their strengths and ideas matter. They become leaders at home and at school — and pursue their passions with confidence.
Alignment with CASEL's SEL Framework
The Collaborative for Academic, Social, and Emotional Learning (CASEL) is the nation's leader in supporting and influencing SEL practices and policies. All of ACT's SEL programs are aligned with CASEL's core SEL competencies.
ACT | Mawi Learning & ACT Tessera Combined
CASEL (outer circle)
ACT | Mawi Learning and ACT Tessera (inner circle)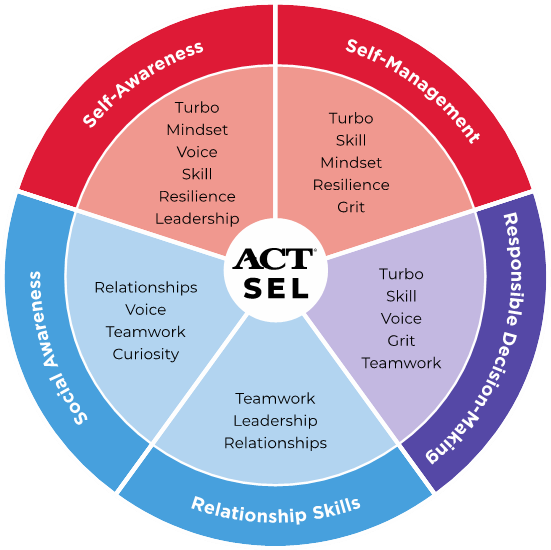 Why Choose ACT | Mawi Learning SEL Curriculum?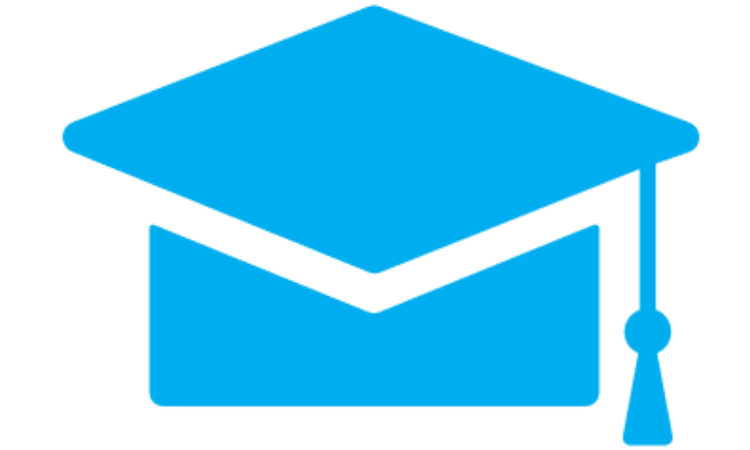 Academic Curriculum Integration
Our programs combine direct instruction with integrated practice, allowing students to apply their new SEL skills within core academic content areas like math, science, and social studies.
Professional Development
Our professional development curriculum helps educators put SEL concepts into action. Educators feel empowered with tangible tools that apply to all types of classes, situations, and settings.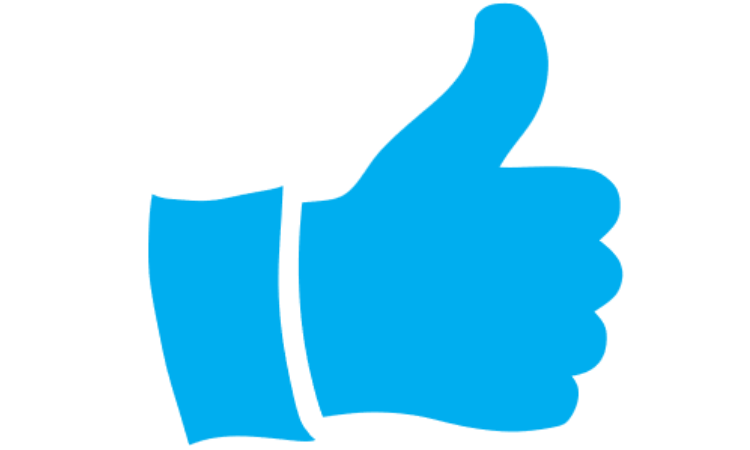 Endorsed
CASEL's five-competency framework has become the predominant framework in SEL. We are CASEL aligned and proudly included in their Effective Social and Emotional Learning Programs 2020 Guide.