Learning solutions aren't one size fits all.
Tackle problems. Craft solutions. Discover insights.
Every district and school faces its own challenges. That's why our ACT experts love collaborating with you.

Customized Services
No two districts or schools are alike. We work with you to find the right mixture of services and solutions for your community.

PreK-12
We'll work with you to plan and implement actionable strategies in curriculum and assessment, data literacy, and standards alignment, all to promote positive student outcomes.
Research and Efficacy
Our team of mission-driven learning researchers knows how to enact solutions that create results. Together, we can discover new ways to foster student success.

Credentialing and Career Development

We know learning is lifelong, and credentials help learners of all ages demonstrate their skills and move through their careers. Put decades of credentialing experience to work for you with our customized credentialing services.

Our Services for K–12 Districts and Schools
What Can We Do for You?
Find out more about our customized services, including strengthening your SEL programs; enhancing student learning through improved assessment practices; curriculum and assessment framework services; and ways we can help you get the most from your
data.
Professional Development Workshops and Courses
Deepen staff knowledge and improve student outcomes. Our sessions feature research-based strategies teachers can apply in the classroom right away. They also model the hands-on, minds-on, interactive teaching style that will keep your students engaged.

Curriculum and Assessment Framework Services
We take an evidence-centered approach to curriculum and assessment design, collaborating with you to craft frameworks that serve your teachers and students. We can help you align to standards, supplement curriculum, and develop technology-enhanced item types for assessment.

Consultative Services
We're your go-to partner for instructional planning guidance and we love collaborating with states, districts, and schools. Our services include systemic academic appraisals, PD plans, assessment plans, school improvement strategy, and more.

Credentialing and Career Development
Let's work together to maintain your competitive edge.
Today, it's absolutely essential to develop, implement, and evaluate credentials that reflect contemporary practice in a valid and reliable manner. With decades of experience designing and enhancing licensure, certification, training, professional development and workforce development programs for organizations and clients across the full spectrum of industries and professions, you'll be in good company.

Robust research. Thoughtful strategy. Decades of experience.
Here's what a few people had to say about ACT credentialing services.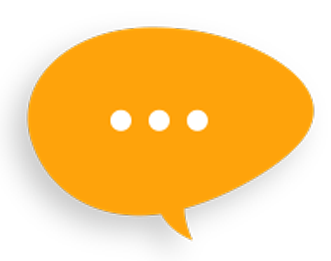 "ACT Professional Services has provided outstanding guidance in leading PEBC through several highly strategic projects."

–John Pugsley, B.Sc. Phm., R.Ph., ACPR, Pharm.D. Registrar-Treasurer, The Pharmacy Examining Board of Canada


"ACT Professional Services has shown exceptional expertise, skill and understanding of our profession in guiding AICPA through some highly strategic projects, ranging from practice analysis to an exploration of measuring professional skepticism."

–Michael Decker, Vice President of Examinations, AICPA

ACT Holistic Framework
The Research and Philosophy behind Mosaic by ACT
The ACT Holistic Framework is based on 60 years of education and workforce research. This means that at ACT, we've long known academics are deeply important—and that they're just one aspect of everything that prepares a learner for success.
We're thrilled that Mosaic by ACT helps us put the principles behind the ACT Holistic Framework into action. Find out more about the ACT Holistic Framework and how it supports all our work at act.org/holisticframework.