PreACT
A Multiple-Choice Assessment that Provides 10th Graders with Short Practice for the ACT Test
What is PreACT?
PreACT® offers sophomores an early experience with ACT test items, provides a predicted ACT test score, and offers a wealth of information to help students get the start they need to be college ready.

Help Students Succeed Before and Beyond College
Anchored on the ACT college and career readiness standards, PreACT helps educators, students, and parents, identify areas of academic strength and opportunity. Students may opt to have their information shared with colleges and scholarship agencies when they take PreACT, providing greater opportunities for recruitment and scholarship awards.
Students Can Practice Taking the ACT Test
PreACT simulates the ACT testing experience within a shorter test window on all four ACT test subjects.
Resources
Strengthen your knowledge of the PreACT test with resources at ACT Knowledge Hub, such as Planning Tools, Using Results, Report Examples, Manuals, and more.

PreACT Ordering Instructions
Step by step instructions on how to order the PreACT and what happens next.

Simulates the ACT testing experience within a shorter test window on all four ACT test subjects: English, math, reading and science.

Predicts future success on the ACT test, and provides both current achievement and projected future ACT test scores on the 1-36 ACT score scale.

Accommodations offered include locally assigned accommodations and available Braille, large print, reader script and audio.

One ACT Solution Builds on the Next
Key Benefits of PreACT
Early practice for the ACT test with flexible test administration dates – test on your schedule
PreACT score and predicted ACT score ranges align to the ACT 1–36 scale
Students may opt to share their information with colleges and scholarship agencies
ACT Interest Inventory results provide students with a personalized view of interests with college and career alignment
Valuable results provide actionable insights to help educators, parents and students make important decisions for the future
Rapid reporting turnaround within 2-4 weeks of receipt of answer documents allows for early and effective planning to ensure students can attain the future and career success they envision
What the Research Says About PreACT
Schools that adopted the PreACT improved more on the ACT test than schools that didn't.
The PreACT test provides students with practice for the ACT test and measures of progress towards college readiness. Schoolwide adoption of the PreACT improves ACT test scores, interest-major fit, and college score-sending behavior.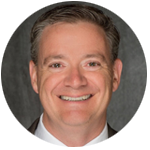 Declan FitzPatrick
Executive Director of Curriculum and Instruction
Fox C–6 School District
St. Louis, Missouri
Connecting Student Growth: Elementary to High School
The Fox C–6 School District, near St. Louis, Missouri, has put together a comprehensive assessment plan using ACT solutions that has limited their impact on instructional time and aligned data from grade 3 through high school.
"If we really care about kids, what we want are better results on the tests that are going to get them into college and college scholarships. When we say we value the ACT results and we're going to take assessments once a year to find out where your kids are moving towards that college and career readiness benchmark, parents say that's a value they can get behind."
—Declan FitzPatrick, Executive Director of Curriculum and Instruction, Fox C–6 School District, St. Louis, Missouri
An online resource to help students prepare for the ACT test, featuring real questions from previous tests.

An interactive classroom experience with live instruction on ACT test subjects.

Have questions? Call 877-789-2925