Free Virtual Event for High
School Students and Parents
Planning for the next step on your journey can be overwhelming. You might not know where to go or how to start. And that's okay. It's important to remember that while everyone's journey to college and career follows a unique path, there are things you can do to make the best decisions about your future.
Join us for this free virtual event to learn from experts how to prepare for college and career—from finding scholarships to transitioning to life on campus, we're here to help guide you along the way.
#Applied: Building Your College List
Presenter: Lisa King
Time: 10:30 – 10:55 a.m., CT
Session A1
When applying to college, building a college list is an essential first step. This session will help students and parents know how to build a balanced college list together. We will discuss the importance of creating a list that includes reach schools, likely schools, and target schools. Additionally, we will share tools and resources to help students determine colleges with the best match and fit for their future goals. Students should consider factors such as personal values and qualities, institution type, majors and programs offered, and affordability.

What Does "Test Optional" Really Mean for Students?
Presenter: Bryan Contreras
Time: 11:00 – 11:25 a.m., CT
Session B1
Should I take the ACT? Let us share the benefits for both the student and family. This session will take a wholistic approach to college exploration so you will feel empowered to make this decision. You will hear from a college counseling veteran with twenty years of experience supporting students and families in college planning. During this session student case studies will illustrate and break down the various ways colleges use the ACT scores, the care and time needed to make this decision, and four of the most important factors that should be considered prior to applying to a college. Students and families will gain valuable insights into the entire college planning process. Participants will leave this session with key questions related to "test optional" to ask their school counselors and the colleges on the student's application list.

Planning to Prepare for the ACT
Presenter: Robert Michaels
Time: 11:30 a.m. - 11:55 a.m., CT
Session C1
There's a lot of pressure to succeed on tests, especially when it comes to taking a highstakes college admissions test, like the ACT. The good news? There are many ways to boost confidence and improve performance using strategies, tools, programs, and products leading up to the big day! Join this session to learn about different approaches and resources that can help students plan and prepare for the ACT.

The Transition to College
Presenter: Beth DaLonzo
Time: 12:00 – 12:25 p.m., CT
Session D1
Practical tips for adjusting to life on campus. Learn how to make the most of being in a new setting, with new people, including preparing for dorm life, sharing your space, staying active, keeping a schedule, study tips and getting involved.
Career Clusters 101
Presenter: Mary LeFebvre
Time: 10:30 – 10:55 a.m., CT
Session A2
How can you learn about career options? How do you decide on your next step based on your skills and interests? What is a career cluster? Figuring out the answer to these questions doesn't have to be stressful. Join this session to learn about free resources that can help guide your career exploration based on skills, interests, and career outlook information. The presenter is the parent of a recent high school graduate and has leveraged data to guide both students and adults to make more informed career choices for over 15 years.

Alternative Pathways for Success
Presenter: Jasen Jones
Time: 11:00 – 11:25 a.m., CT
Session B2
Navigating the decisions you make for your career and education is as important as other skills you've learned. With so many options available, how do you know which one is right for you? This quick half-hour online workshop experience, Alternative Pathways for Success, highlights the importance of having a navigation plan, often referred to as a Career Pathway. Your career pathway can be as unique as your fingerprint, with options for training, support, and credentialing that fit your needs. The workshop is full of user-friendly tips on building your pathway and the tools to use along your journey.

ACT National Career Readiness Certificate and How You Can Use It!
Presenter: Bobby Rush
Time: 11:30 a.m. - 11:55 a.m., CT
Session C2
Learn more about ACT's National Career Readiness Certificate (NCRC) and how it can give you an edge in your career journey. We will learn about how to earn an NCRC and how to use it to your advantage. We will talk about WorkKeys (the assessment given to earn an NCRC) and where you might be able to take it.

Tips and Tricks to Land Your Dream Job
Presenter: Jenna Cohen
Time: 12:00 p.m. - 12:25 p.m., CT
Session D2
Join our session to learn more about the key tips and tricks to enter the workforce to land your dream job. During this session we will share insider information around networking, what type of events will give you the biggest bang for your buck and how to best prepare for optimal networking. Resume building skills, everything from where to start and what skills to include, and once you land the interview – what you might expect and how to prepare.
Stand Out with an Outstanding Application Essay
Presenter: Susan Schaurer
Time: 10:30 – 10:55 a.m., CT
Session A3
For many students, writing the essay can be one of the most daunting aspects of the college application process. In this session, attendees will gain insights and tips on how to successfully develop essays that will help differentiate students in the college application and competitive scholarship process. From suggestions regarding prompts, length, and word choice, to expert recommendations about humor, personal stories, and voice, this session will provide guidance and practical strategies on shaping a compelling and structured essay.

Perseverance, Storytelling, and Luck: Tips for Earning Scholarships
Presenter: Taylor Muñoz
Time: 11:00 a.m. - 11:25 a.m., CT
Session B3
Millions of dollars - that's right - there are millions of dollars out there in scholarship funds just waiting to be paired with the right students. You search, you match, and you're ready to apply, but how do you increase the likelihood of your application being accepted? Luckily, Get Schooled has the perfect recipe for success. As your FREE college advisor, we have everything you need to boost your scholarship eligibility to help reduce stress around paying for college and streamline your journey to college. During this exciting breakout session, we will outline our secret recipe for scholarship success, walking through each step to make sure every student has the information they need to succeed, and share access to our free textline where students can ask our virtual college advisors questions at any time!

Navigating the Financial Aid Process
Presenter: Mark Messingschlager
Time: 11:30 a.m. - 11:55 p.m., CT
Session C3
But how much will it cost? You may have already found yourself asking this question repeatedly during your college search. The process certainly has its exciting moments, but let's face it – the college search is stressful! Not least of the stressors is money. We all wish that money did not have to be a factor in deciding on a college, but many times, it turns out to be the number one factor for students and parents. Relieve some of that stress by learning about the financial aid process, including timelines and major action points, as well as how to find a wealth of information from the federal government's Federal Student Aid website. The key component to the whole process is the Free Application for Federal Student Aid (FAFSA). The FAFSA can seem daunting at first, but a deeper dive reveals something much less sinister. While all the questions on the FAFSA offer helpful hints and tips as you complete them, there are still some common mistakes that can be made. During this session, we'll cover a high-level overview of what information the FAFSA is asking for and why, but also troubleshoot some common mistakes that are made on the FAFSA so that you can take advantage of every dollar that you are entitled to receive.

College Admissions 101: Your Checklist – How Not to Be Overwhelmed
Presenter: Kenton Pauls
Time: 12:00 – 12:25 a.m., CT
Session D3
Deciding where to go to college is supposed to be exciting and fun, yet for many it feels mostly complicated and overwhelming. If that's you, then join this session. We'll help simplify the process to help ensure your journey through the college search and admission journey is a successful one.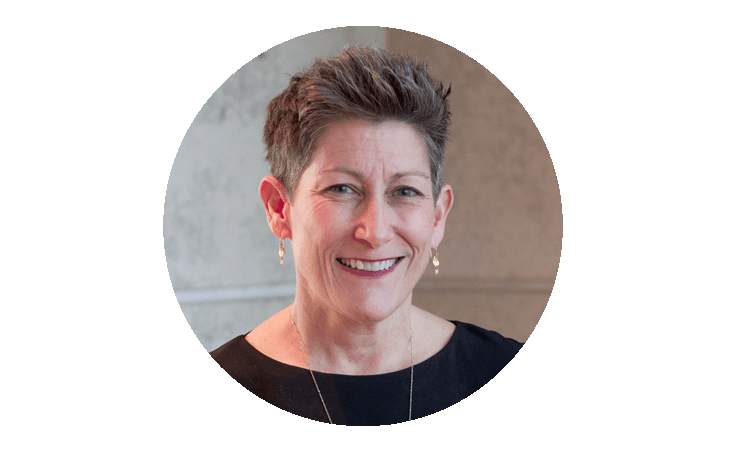 Janet Godwin
ACT Chief Executive Officer
Janet Godwin started at ACT in 1990. She spent her first years in test development and research before moving on to roles in information technology and operations, including director of client engagement, assistant vice president of contract operations, vice president of operations, and chief of staff and chief accountability officer.
Janet has an MA in English from the University of Iowa and a BA in English from the University of Oklahoma. She is the past board president of the Iowa City Community School District Foundation and currently serves on the Community Foundation of Johnson County.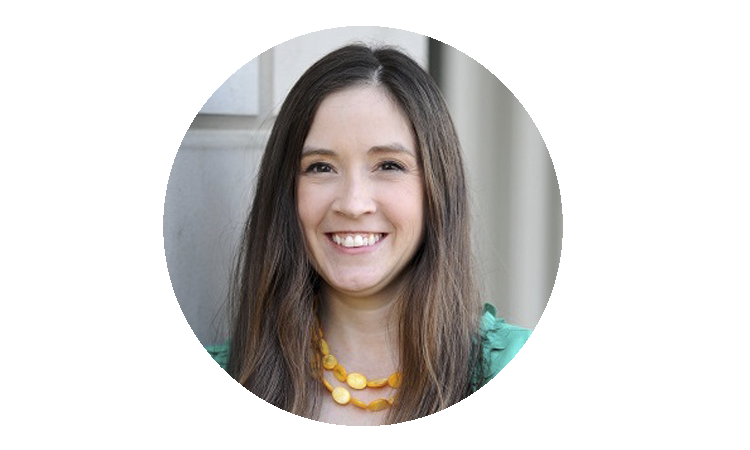 Lisa King
Director of American College Application Campaign at ACT Center for Equity and Learning
Lisa King is director of the American College Application Campaign, a national initiative of ACT's Center for Equity in Learning. ACAC is designed to increase the number of first-generation students and students from low-income families pursuing a college degree or other higher education credential. She served as the Campaign's senior communications specialist before being named director. Prior to joining ACT, King served local, state, and national nonprofits and education institutions through her communications consultancy, Lisa King Consulting, LLC. She specialized in brand management, media relations, social media, and event planning. Before starting her consultancy, she worked for the Michigan College Access Network, Michigan Nonprofit Association, and Davis Brand Capitol. King holds a bachelor's degree from Central Michigan University where she studied Integrative Public Relations and Public Affairs and completed the Leader Advancement Scholarship program. She recently completed a master's degree in strategic communication at Michigan State University. Lisa currently serves as a board member of Eastminster Child Development Center, is an emeritus board member of the Michigan Breastfeeding Network, and is a founder of the CMU Volunteer Center Alumni chapter. She resides in East Lansing, Michigan with her husband and three children where they enjoy camping and exploring the outdoors.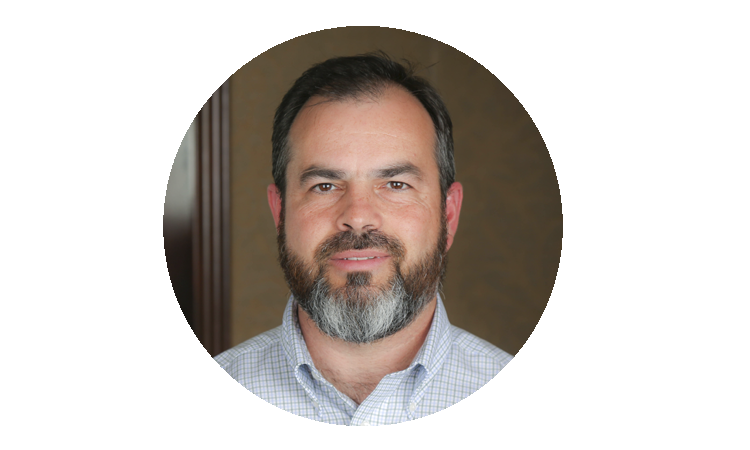 Bryan Contreres
Vice President, K12 & Education Partners at myOptions

Bryan Contreras is Vice President- K12 and Education Partnerships at myOptions, the nation's largest free college and career planning program. He has spent the last twenty years working to improve post-secondary planning programs for students through student counseling, program management, leadership development, and education technology. Both his personal and educational experiences serve as the foundation for his lifelong commitment to this work. Prior to joining myOptions, he served as the Executive Director, KIPP Through College at KIPP Houston Public Schools for over a decade. There he designed a college and career-planning program that empowered students to make educated decisions about their futures. Under his leadership he also developed an alumni support program that continues to serve thousands of college age students today. He has served on a variety of advisory boards, including- the Woods Project, University Houston- Downtown's Scholar's Academy (STEM initiatives), SixUp, and Hispanic Scholarship Fund (Advisory Council- Houston).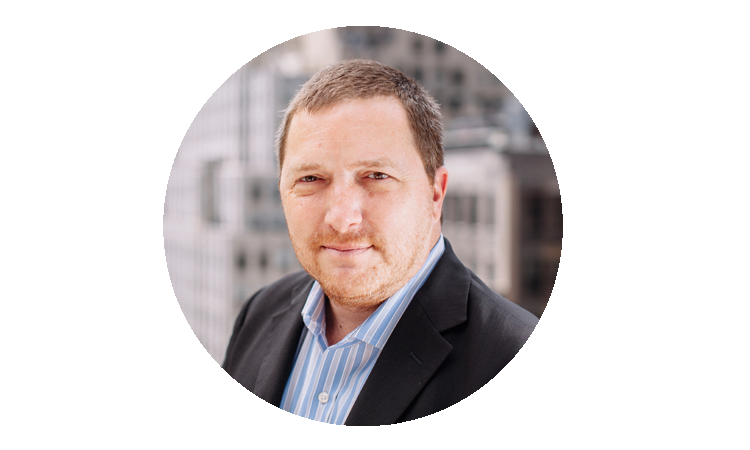 Robert Michaels
ACT Senior Product Portfolio Manager

Robert is a veteran content developer and product producer whose approach to product design is customer-centric and solutions-driven. As product lead, Robert has developed and delivered innovative initiatives and transformative experiences for premier global brands. Passionate about the educational products and their audience, Robert has worked throughout his career to improve and enhance the design process: from research and concepting through design and development. He has an established history of mentoring and leading cross-functional teams to deliver excellence. Robert has been a featured speaker at national educational conferences NCTM, NSTA and has been an advocate for integration and implementation of technology to enhance education throughout his career. Robert is an Emmy Award-winning producer and has two products inducted into the Smithsonian Institution's permanent collection as examples of innovation and excellence. Currently leading the Test Prep Product Portfolio at ACT, Robert has previously worked with educational brands like Sesame Workshop, Scholastic, Nickelodeon, Noggin and PBS Kids.

Beth DaLonzo
ACT K-12 Client Relations

Beth currently serves as an Account Executive with ACT, serving clients in K-12 Ohio West. Before joining ACT in January of 2021, Beth was Associate Vice President for Enrollment Management and Marketing at Mount Vernon Nazarene University, overseeing Admissions, Financial Aid and Dual Enrollment. Prior to arriving at MVNU in 2018, Beth spent 17 years as Senior Director of Admissions and Financial Aid at Muskingum University after her 16 years in admissions at The Ohio State University. Having served at three very different institutions, Beth has a working knowledge of the breadth and depth of both K-12 and higher education in Ohio. Over her 35 years in admissions Beth has helped families navigate the admission and financial aid process and given presentations on the college search and preparation, how to choose a college, visiting a college, how to prepare for college, appropriate high school curriculum and financial aid, the admission process and the learning disabled student and recruiting low income, first generation and Appalachian students. Beth's involvement with ACT spans her career with attendance at conferences, membership on Ohio ACT Council, committee memberships, Chairperson of Annual Conference, Chairperson of Staff Development Conference, State Chairperson and delegate to ACT Iowa City and a placement on the National Steering Committee for education and the workplace.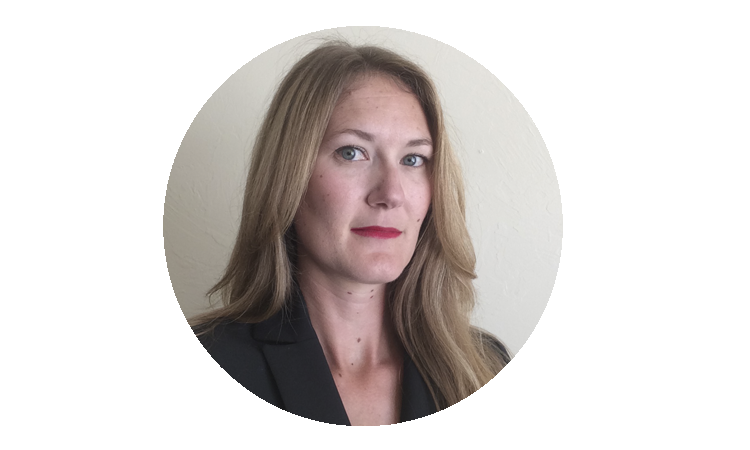 Mary LeFebvre
ACT Director of State Government Relations

Mary LeFebvre is a Director with ACT State Government Relations providing education and workforce development expertise and government relations support at the federal, state, and local level. Mary has over 15 years of workforce and education policy research and thought leadership in the public and non-profit sectors. Prior to joining ACT in 2010, Mary was the Workforce Research Manager at the Missouri Economic Research and Information Center within the Missouri Department of Economic Development where she provided statewide and local leadership for education and workforce research and statewide workforce initiatives. Aside from her experience, Mary has a strong love of public service and strives to provide research-based best practice policy to meaningfully assist individuals of all ages to succeed in their careers, regardless of ability or background. Mary is a native of Missouri, lifelong St. Louis Cardinals fan, and currently resides in Oklahoma City, OK. Mary has an MS in Industrial/Organizational Psychology from Christopher Newport University and a BS in Psychology from Missouri State University.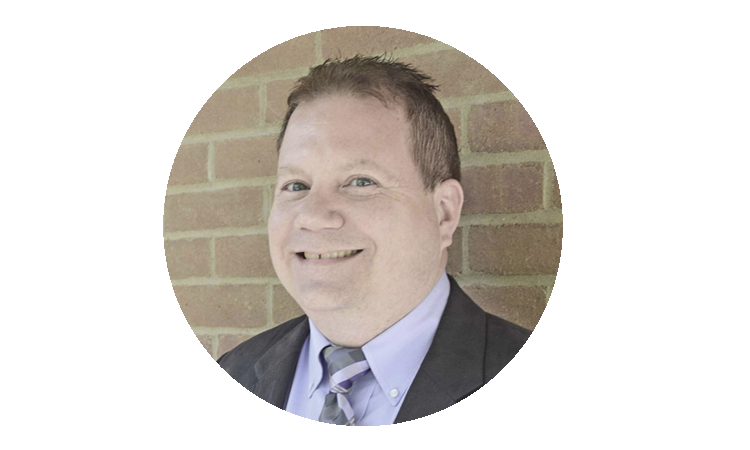 Jasen Jones
ACT Director of Workforce Strategies and National Partnerships

The journey of connecting communities with hope and prosperity empowers a meaningful career for Jasen Jones, now the Director of Workforce Strategies and National Partnerships at ACT. Jasen launched his career in radio broadcasting at local stations devoted to community service. This pathway opened doors for Jasen in the field of community and economic development for two local Chambers of Commerce in the Joplin, Missouri region. Jasen joined the dynamic team at the Southwest Missouri Workforce Investment Board in 2003 to pursue the region's integration of workforce and economic development. Jasen helped lead this organization through numerous transitions to modernize customer service, boost the value of the labor market, and navigate one of the nation's most complex workforce disaster recovery projects. Backed with two-and-a-half decades in community development and several case studies and awards for the region, Jasen joined the Workforce Team at ACT in 2017. Jasen hosts ACT's Ready for Work podcast and brings his mission to a national scale of connecting communities with hope and prosperity.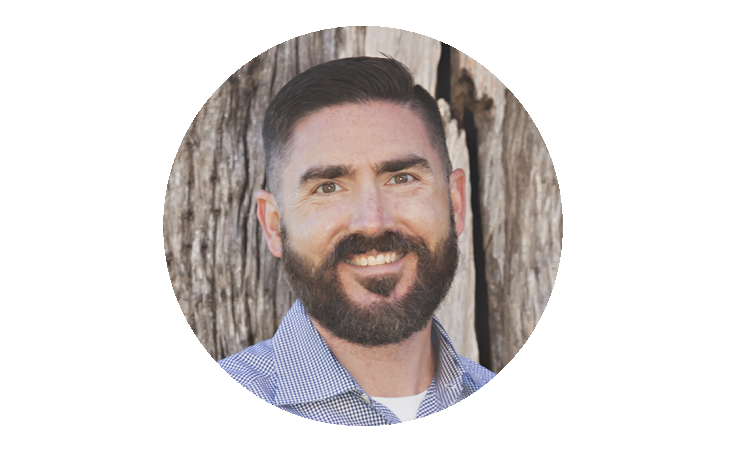 Bobby Rush
ACT District Manager of State Organizations

Bobby has been serving as a District Manager for ACT State Organizations for the past 7 years and works with volunteer Councils in 15 states to further the mission of ACT to help people achieve education and workplace success. He holds a master's degree in Business Administration from Belhaven University. Bobby lives and works in Madison, MS with his wife, Hailee, and two children, Davis (9) and Eva (6).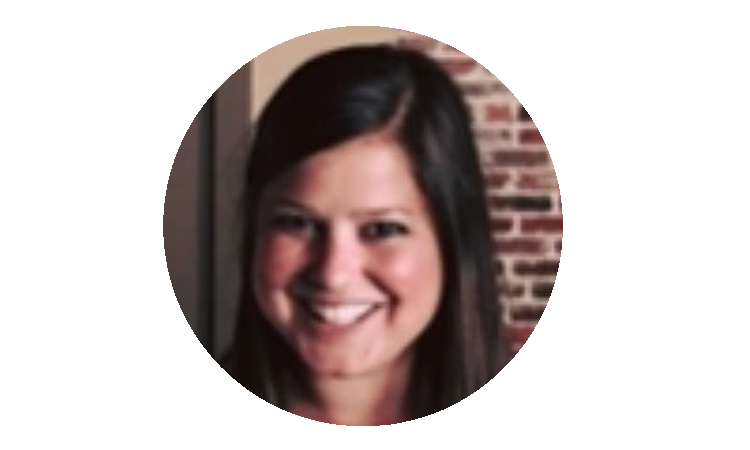 Jenna Cohen
ACT Lead Workforce Product Manager

Jenna Cohen has over 14 years of experience in the education sector. Jenna began her education career in 2006 as a Preschool teacher working with the youngest learners before she transitioned to higher education. During Jenna's six-year tenure at University of Phoenix she spent the majority of her time focusing on the local and national workforce building partnerships with businesses, community colleges and non-profit organizations creating academic programs to meet workforce needs. While Jenna was working in higher Education, she had a growing curiosity around what was happening in K-12 that left so many adult learners with gaps from being college and/or career ready. As a result of that curiosity Jenna joined a management consulting firm, as a training and technical assistance project manager. During her tenure at the management consulting firm Jenna was able to see behind the K-12 curtain through data-driven school improvement work. Jenna also spent her time training and consulting districts and education/public sector leaders on performance management, and continuous improvement. Jenna led data-driven network consortiums where leaders gathered to analyze data and inspire change to impact student outcomes. After spending four years at the management consulting firm she transitioned to an assessment non-profit organization that focused on assessments, professional learning and curriculum and instruction During her tenure at the non-profit, Jenna took take a deep dive into the assessment and platform space starting as an instructional designer and quickly promoted to the head of Business development where she built relationships with platform providers, presented at conferences, produced a company-wide business strategy while managing all incoming, current and existing products and products sales. Jenna has been with ACT as the Lead Workforce product manager since July 2021. Jenna has obtained a Master's of Arts Degree in Education (MAEd), and a Bachelor's of Science in Psychology (BSP). Jenna lives in Baltimore, Maryland with her one-year old daughter, husband and two cats.
Susan Schaurer
ACT Director of K-12 Relations

Susan Schaurer has more than 18 years of experience in K-12 and higher education. She began her career as a high school English teacher where she helped students refine their writing skills and craft their college application essays. She later transitioned to higher education and Miami University where she ultimately served as director of admission and associate vice president for enrollment management. During her tenure, Susan led a number of admission and student success initiatives at Miami, served on panels and as a speaker for numerous schools and districts across the US, and presented at many state and national conferences. In her role at ACT, Susan serves as Director of K-12 Relations and oversees ACT's partnerships and strategic initiatives with schools, districts, and other student-centered organizations. Susan is the mother of two, a seventh grader and a first-year college student with whom she recently navigated the college application process.

Taylor Muñoz
Assistant Program Manager at Get Schooled Foundation

Taylor Muñoz is an Assistant Program Manager at Get Schooled. Her work lives at the intersection of tech, education, and student success - creating engaging digital content, outreach strategy, and operating Get Schooled's website. She has a BA in Journalism from Seattle Pacific University, and, as a first-generation college graduate, is passionate about making higher education a more equitable place for underserved students.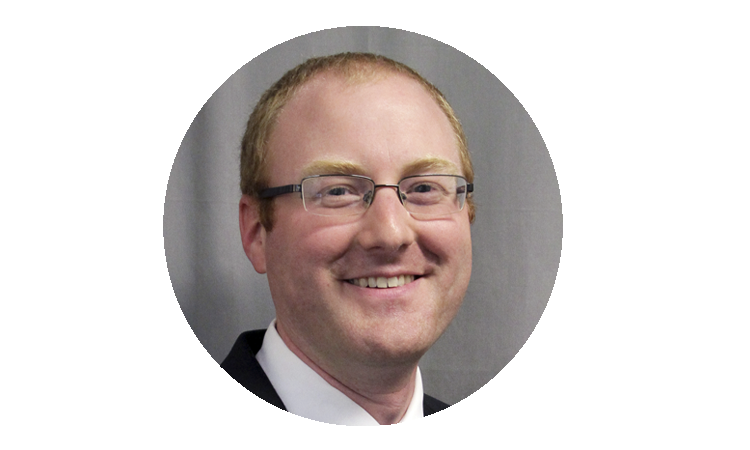 Mark Messingschlager
Director of Financial Aid at Thomas More University

Mark Messingschlager is the Director of Financial Aid at Thomas More University in Crestview Hills, Kentucky. In this role, he oversees all scholarship, grant, work-study, and loan programs at the university, including the awarding, disbursement, compliance, reporting, and auditing of over $40MM annually in institutional, state, and federal aid programs. With over a decade of experience in higher education financing, Mark is well versed in policy and industry practices. While Mark has served as Director of Financial Aid, Thomas More has grown enrollment, introduced athletic scholarships, transitioned to a university, and developed new aid programs. Mark currently serves as the President-Elect of the Kentucky Association of Student Financial Aid Administrators (KASFAA) and has taught National Association of Student Financial Aid Administrators (NASFAA) credential training in Direct Student Loans. Mark holds Bachelor of Arts degrees in Business Administration and Political Science as well as a Master of Business Administration degree, all from Thomas More College (University). When not in the office, Mark's "other job" involves a family farm operation consisting of beef cattle and industrial hemp in the rolling hills of Kentucky about an hour north of Lexington. While farm life keeps him busy most of the year, it is also conducive to some interesting hobbies, such as tractor pulling and gardening.

Kenton Pauls
ACT National Director of Higher Education

As national director for higher education at ACT, Kenton Pauls works closely with leaders in higher education in support of ACT's mission of helping people achieve education and workplace success. Kenton has over 25 years of leadership experience in admissions and enrollment management at public and private institutions in the United States as well as Canada. Prior to joining ACT in July of 2015, Kenton served as Dean of Enrollment Management at Northwestern College in Iowa. Pauls earned a bachelor's degree in business administration at Trinity Western University in British Columbia, Canada and his MBA at the University of North Dakota.