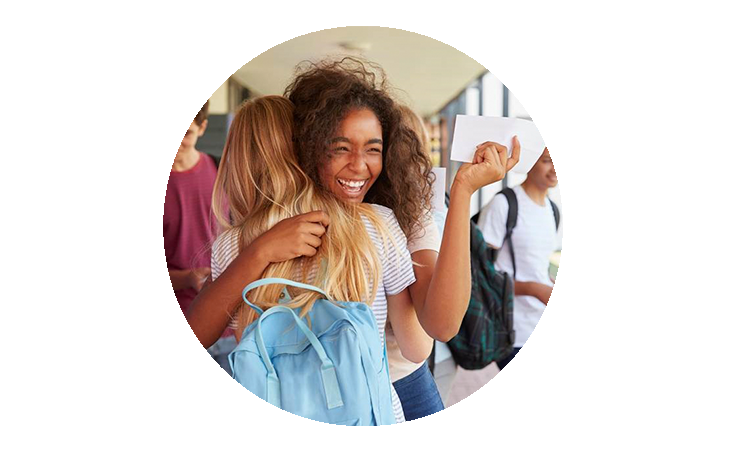 Faster Results with ACT Online Testing
Students will get to choose between online testing and paper testing.
To better align with how students learn and the comfort many of them feel taking tests online, starting in September 2020, students can choose to take the ACT test online or on paper.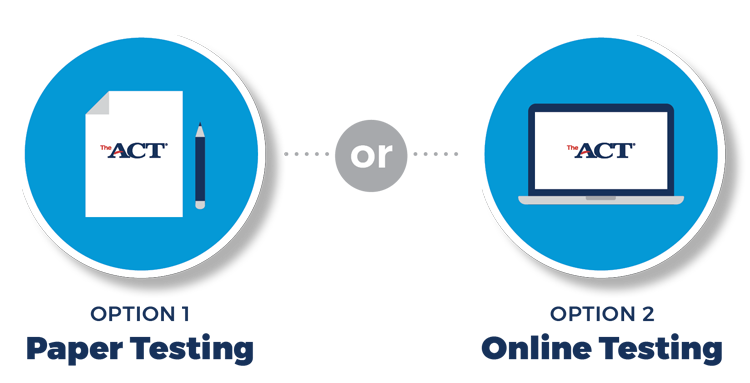 Giving students a choice allows them to focus on what's most important: doing their best on the test.
Students who take the test online get faster test results. In fact, their multiple-choice scores and the ACT composite score will begin to be reported as soon as two business days after the test date, allowing them and the schools and scholarships to which they apply to make better, more informed and timely decisions.
Offering online testing allows us to better meet the needs of today's students and provide them with greater flexibility, choice, and opportunities. By doing so, we are able to achieve our mission to help ALL learners achieve education and workplace success.
Online testing takes place only at designated testing centers on desktop computers or other devices provided for them. ACT has been offering online testing in schools since 2016 and in international test centers since 2018. We have developed a very rigorous protocol to ensure that our national test centers are set up to deliver the test online.

Sign Up for Notifications
Dr. Tony Thacker: Faster Results with ACT Online Testing

Dr. Tony Thacker is the Assistant State Superintendent of Education
Students Can Maximize their Outcomes with Online Testing
Dr. Tony Thacker explains how online testing can benefit students taking the ACT Test.

Online Testing Can Decrease Test Anxiety
Dr. Tony Thacker explains how ACT is creating a better testing experience for students and test administrators.

Faster Results Help Connect the Test with the Learning Cycle
Dr. Tony Thacker explains how faster results will benefit students and educators.